Did You Know? 
Did you know there is funding available for businesses affected by the coronavirus? It sure is!
We recently received an email from our investment broker at The Lighthouse Wealth Management Group with some valuable information. The message stated, "In response to the COVID-19 situation, through several legislative acts, small businesses may be able to obtain federal relief in the form of loans and grants from the US Small Business Administration (SBA)".
The news about the Coronavirus (COVID 19) Small Business Guidance & Loan Resources was such a relief for our organizations, which already lost hundreds of thousands in revenue as a result of this crisis. Sadly, many of our staff had to file for unemployment to maintain their way of life, care for themselves, and loved ones.
Others have no other choice but to stay home to care for families affected by the virus and can benefit from government stimulus.
The financial relief under certain circumstance does not require the loan to be repaid and can provide significant asistance for struggling companies affected by the pandemic and business interruption.
I assumed other small and large companies may not be aware of the resources available by the Federal Coronavirus Relief Bill (CARES Act) and felt it was necessary to share the information.
Funding Resources 
As an effort to encourage businesses to do their part to keep themselves, employees, and customers healthy, the government officials have implemented the following programs to provide relief:
Small Business Administration (SBA) Dedicated Sites:
The Small Business Administration (SBA) has established a dedicated site that provides details about the latest legislative provision as they are passed. Below is information on how to apply, contact information, the available loan details, and resources to support organizations during this pandemic and economic hardship.
Final Thoughts
Please note we are keeping everyone in our thoughts and prayers and are confident we as a nation, through government and global initiatives, can and will put this pandemic behind us sooner than later. We have to be committed to each other do our part, stay in-tuned to pertinent information, and share the knowledge so that we can all be of better assistance to each other.
We are in this together and can overcome together.
As always, ladies and gentlemen, I am Semone Blair-Walker, committed to helping you look and live your best life, mind, body, and spirit.
For more information on how you can win in life, define your purpose and goals in life, visit my website https://www.meobachi.com/.
You may also obtain a copy of my bestselling book; HOW CAN I WIN? UNLOCKING THE BLUEPRINT TO PERSONAL SUCCESS there as well.
Be blessed always,
Semone
"There is some good in this world, and it's worth fighting for." —J.R.R. Tolkien
I recently received a frantic call for help from a dear friend regarding her daughter's recent trauma.
To my surprise, she was practically in tears and did not know what to do! In a trembling voice, while gasping to find the words to explain her circumstance, she finally revealed the reason for her call.
Apparently, after three weeks of wearing a recent sew-in extension, her teenage daughter could no longer bear the throbbing discomfort and begged her mother to remove it.
At first, they both assumed the same—the continuous tension headache was a result of the tracks sown too tight, but little did they know it more to it than they expected. The painful sensation was her body signaling something is going terribly wrong.
After removing the extensions, the young lady was slightly relief from the tension, but not from the horrible sight. Oozing from her scalp was blood, infectious tissue, pus, and excessive scalp build. Both mother and daughter were in tears, shocked, now feared the worst…HAIR LOSS!
Now this is where the desperate phone call to me began.
From the conversation, I assumed the infection was a result of inflammation caused by fungus or bacteria entering the scalp, which can occur from tightly pulled follicles and damaged skin. If left untreated, it could lead to alopecia (hair loss), severe dandruff, and untreatable skin maladies.
Thankfully, they wasted no time by following my instructions to take immediate action. By doing so, they can adequately treat the infected wound to avoid further damages, as well as promote fast healing and healthy hair growth.
Here are a few home remedies/alternative tips below:
Here are a few home remedies/alternative tips below:
PREP
Clean infected area with peroxide or dilute 1 part Listerine to 1 part water, and let soak for about 3-5 minutes.
1. Gently remove excessive scalp buildup with a soft bristle toothbrush.
2. Remove each braid starting from the end, working towards the crown using a medium to large comb or pick depending on the size of the braid.
3. Gently remove dead hair by combing from end to root of hair using pick or comb.
4. After removing braids, ensure hair is detangled and all dead hair are removed. (The average person lose and replace about 80-100 strands per day, so don't be surprised if excessive dead hair is present).
CLEAN
5. Rinse hair/scalp using a mixture of I cup apple cider vinegar with 4 cups of water.
6. Towel dry (never rinse/shampoo hair without removing dead hair) skipping this process can tangle the hair, create knots, unnecessary breakage, and frustration.
7. For deeper cleansing, I recommend shampooing hair with Meobachi African Black Soap.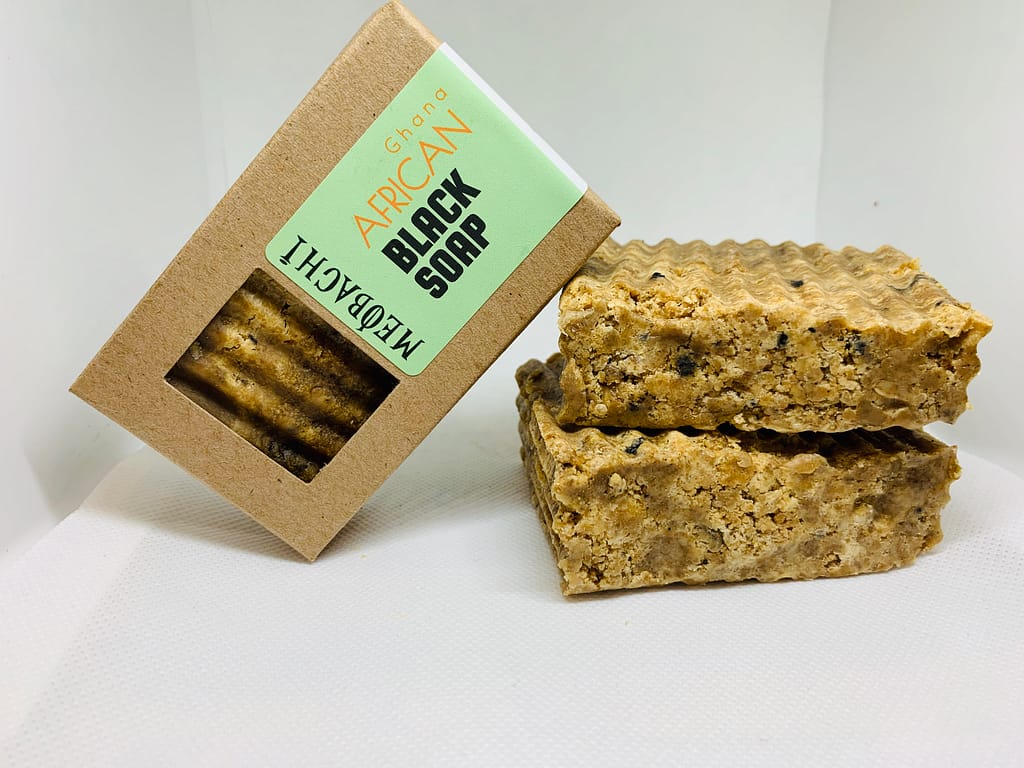 HEAL
8. Apply raw aloe and let scalp dry for one day.
9. Soak 4 cloves of garlic, 10 drops of lavender and rosemary oil extract in 8 ounces of virgin olive oil. (apply each day to promote healing and growth).
10. Continue process 1-2 times per week until recovery is complete.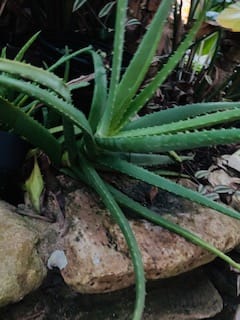 CAUTION
11. Avoid chemical treatments such as colors, perms, relaxers, excessive heat, and unnecessary tugging of the hair while healing.
Within a few weeks the scalp will return to look and feel much better.
She Is Not Alone
What's sad about this scenario is this is not an isolated incident, but a common occurrence amongst females in black communities. And…the reason why many beautiful women and young girls are losing their hair. Often their damages are treatable or sadly become the victim of irreversible baldness (alopecia). What's even sadder, many of these cases could have been avoided and a result of DIY stylists, "kitchenticians (unlicensed hairstylist)," or lack of knowledge, experience, etc.
Over the last 25 years in the beauty industry, I have seen it all. I have also witnessed several women losing practically all their hair from improper hair care. Including, experiencing the shock of an entire head of hair and follicles pulled entirely from the scalp. The woman left the salon practically bald, with only a few strands left in the back (SCARY STUFF). In this case, the cosmetologist failed to perform a proper scalp analysis, which would indicate the client had a preexisting skin disorder that does not permit any extensions.
Further understanding of her disorder would reveal poor air circulation, long periods of tight tension, lack of shampooing, which would contribute to her aggressive hair loss. With proper analysis and consultation, this unfortunate event could have been avoided.
ARE EXTENSIONS BAD OR GOOD FOR ME?
You may be asking the question, "are extensions good or bad?" Well, …let's say it depends on the health of your scalp and who is providing the service. Having a healthy scalp is a must and a necessity for all forms of extension applications. Whether you are seeking simple cornrows, box braids, sew-ins, or infusions, proper hair and scalp analysis are required to ensure you can obtain the service. I do not recommend getting any of these services if you are currently experiencing chronic scalp disorders and injuries such as:
• dandruff
• psoriasis
• seborrheic dermatitis
• ringworm
• lice
• chemical burns
• folliculitis
• eczema
• frequent headaches
• dry, itchy scalp
• sensitive /tender scalp
For this reason, I decided to write an article regarding the growing epidemic of hair loss and scalp disorders amongst our black women and girls and what can be done to prevent it.
Before I close, I want to express how I personally enjoy wearing extensions. They are a great confidence booster and provide the opportunity to experiment with multiple hairstyles. They are Fun and can be low maintenance. Moreover, I love the benefit of not having to worry about my natural hair getting damaged from everyday wear tear, the freedom to exercise, and not looking like "who did it and why" afterward.
While wearing my extension, I can hot curl it, cut it, experimentally dye it with bold colors, lay it to the side when I am done, and start the fun aaaaaaaall over again. But…only if my hair and scalp are healthy enough to withstand another go!
Moreover, I want to repeat; it is essential to have your service conducted by a knowledgeable licensed professional or a trusted specialist who understands how to provide proper hair/scalp analysis and haircare services.
If you have any additional questions regarding haircare, please don't hesitate to contact me via email at sales@meobachi.com. You can also visit my website at meobachi.com. or surf on over to my YouTube channel https://www.youtube.com/user/MEOBACHI for motivational information on how to look and live your best life—one day at a time!